Congratulations to the Swiss team from FHNW who won a second prize at the iCAN International Final on December 19, 2021.
With Covid forcing a virtual edition for the second consecutive year, the event was hosted live from Beijing with 16 teams participating from 7 different countries.
The team conceived and developed a device for measuring and monitoring moistures in walls. You can read more details about their project on this page (in German).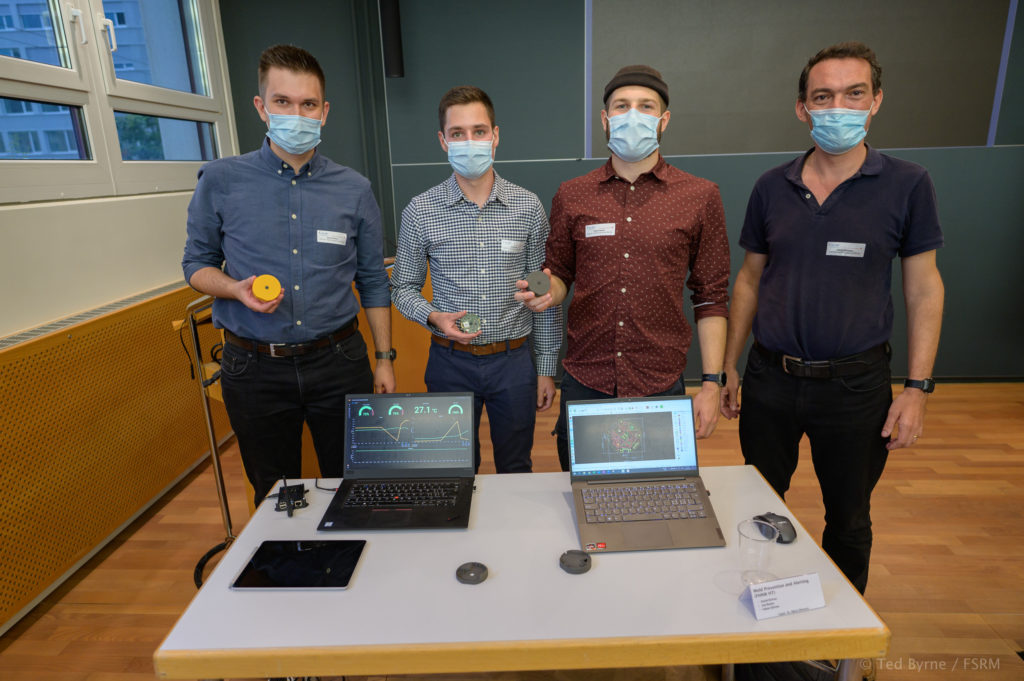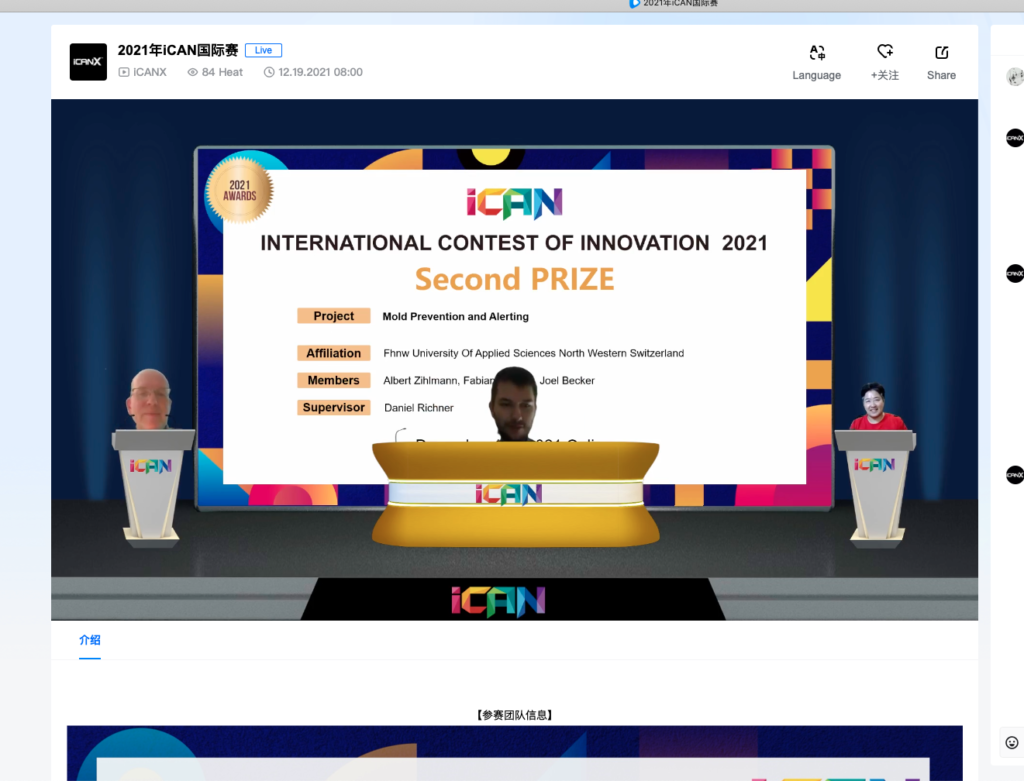 FHNW wins Second Prize at iCAN 2021 Final