New for iCAN 2021 !
Thanks to the generous support of ST Microelectronics, we are please to be able to offer a SensorTile.box wireless multi sensor development kit to iCAN teams!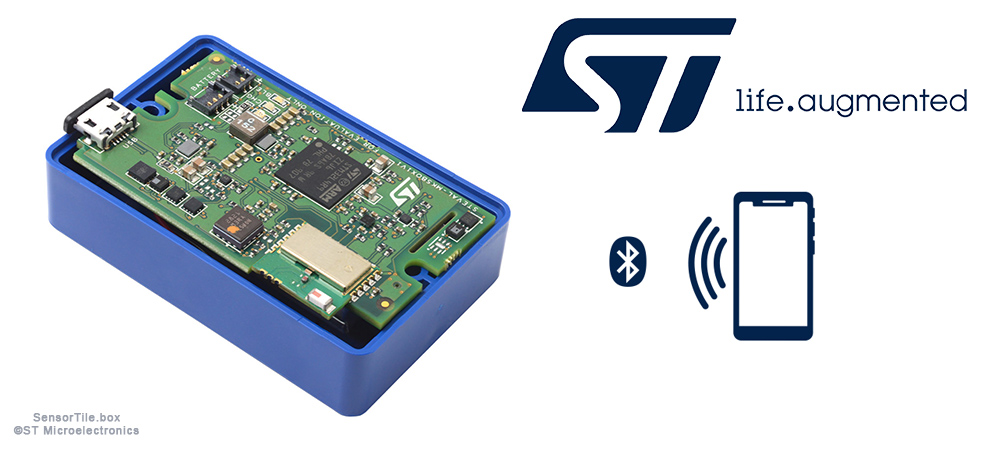 What is the SensorTile.box ?
It's a ready-to-use box kit with wireless IoT and wearable sensor platform to help you use and develop apps based on remote motion and environmental sensor data, regardless of your level of expertise.
Easy-to-use app with immediate functionality for the following motion and environmental sensor applications:
Pedometer optimized for belt positioning
Baby crying detection with Cloud AI learning
Barometer / environmental monitoring
Vehicle / goods tracking
Vibration monitoring
Compass and inclinometer
Sensor data logger
Expert Mode with additional sensor app parameter settings.
What sensors are included ?
It contains a compact board with the following high precision sensors:
Digital temperature sensor (STTS751)
6-axis inertial measurement unit (LSM6DSOX)
3-axis accelerometers (LIS2DW12 and LIS3DHH)
3-axis magnetometer (LIS2MDL)
Altimeter / pressure sensor (LPS22HH)
Microphone / audio sensor (MP23ABS1)
Humidity sensor (HTS221)
Do we have to use the SensorTile.box for our project ?
Though it is not required, teams are strongly encouraged to use a SensorTile.box in their project.
Where can I find more information about the SensorTile.box ?
How do I get a SensorTile.box for my project ?
You must first submit a project to the iCAN 2021 Swiss Contest that clearly demonstrates that you will use a SensorTile.box as a major component of your project. If your project is accepted we will send a kit to your team leader or coach. Please note that a limited quantity is available so submit your project early!