Congratulations to Edwin Dornbierer (ETHZ) and Andres Heldstab (NTB Buchs) for winning third prize at the iCAN12 Finals in Beijing!
We're excited to announce that Edwin and Andres claimed a third prize at the world final with their project entitled "Beat Tracker". Details of their project are here.
The Swiss entry put in a strong showing at the iCAN'12 Finals, which were held from June 6-9 at the China Science and Technology Museum in Beijing. Their prize includes a cash award of $500.
19 teams participated in the final selection process. This year marks the second time that the contest has been open to non-Chinese teams.
For more information you can follow these links :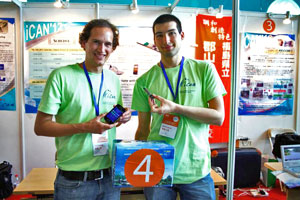 Andres and Edwin demonstrating their device at their booth in Beijing (click to enlarge)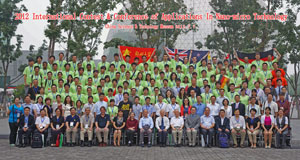 Group photo in Beijing of all participants and organisers (click to enlarge)