Congratulations to Marie Francine Lagadec, Kanika Dheman and Alexandre Lagadec who will represented Switzerland at the iCAN'13 finals in Barcelona, Spain. The team took home a second prize for their iLid project!
» More information and pictures can be seen on the official iCAN 2013 results page (here).
The team posing at their booth in Barcelona.
Left to right: Kanika Dheman, Alexandre Lagadec, Marie Francine Lagadec.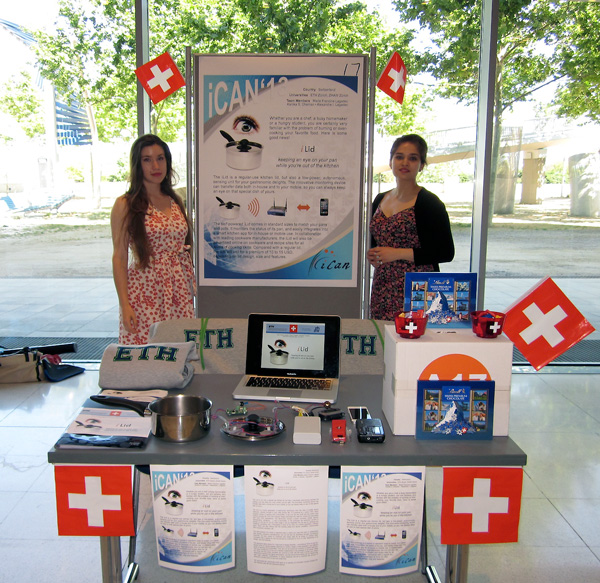 Marie Francine and Kanika presenting their project in Barcelona.
Project Title: iLid – keeping an eye on your pan while you're out of the kitchen.
Marie Francine Lagadec, Lukas Kadek, Kanika Dheman (ETH Zürich)
Alexandre Ichiro Lagadec (ZHAW)
Supervised by Kiran Chikkadi, Emine Cagin (ETH Zürich)
USEFUL LINKS: